Exceed customer requirements
Sen Feng Plastics always adhere to the "excellent quality, ultimate price for our customers to provide a safe and practical products, and continue to meet customer requirements rationalize" the quality, focus on product quality and a full range of marketing services.

Sen Fung plastic food consumers will be defined as the end customer, depending on their section of the chain of food production industry chain;
each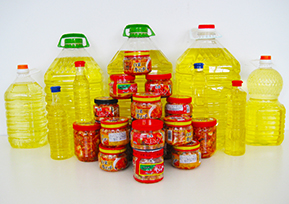 bottle
size is the number of containers in order to maximize the use of space, round bottle and square bottle which can attract consumer's attention, how much capacity bottles ...... more conducive to the development of food preservation forest abundance of plastic products are thoroughly market research, including communication and consumer surveys, customer requirements for timely feedback, and forecast their future needs in order to provide higher
quality products and services.
Sen Feng not only familiar with the characteristics of PET products, customers are more concerned about product features, the initiative to understand the production process and product requirements of customers, even from the customer's point of view made ​​more professional solution for product packaging. When only the product quality to meet and exceed customer requirements, Sen Feng Plastics only have a broader market and development space.